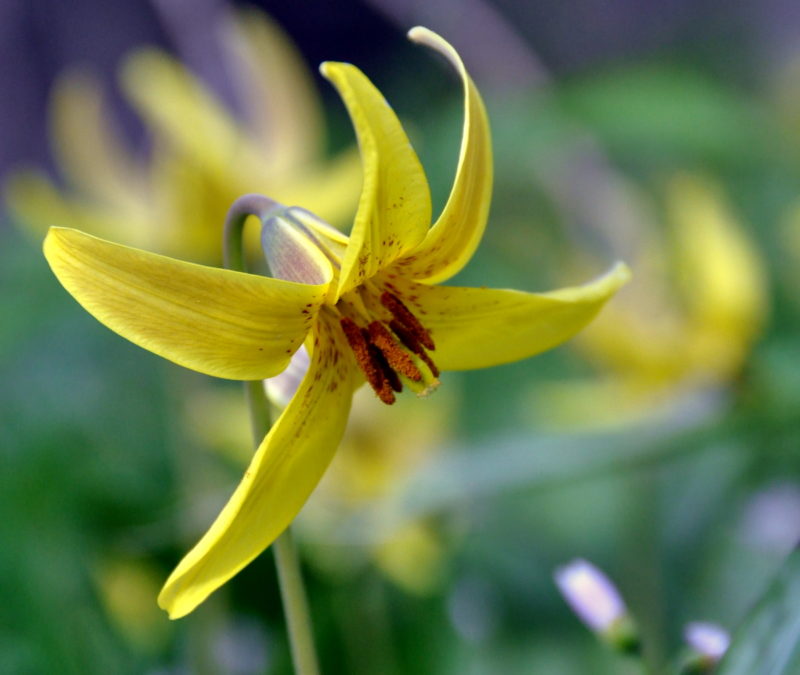 I believe one of the best things about living in West Virginia is the opportunity to experience its cycles of growth. Whether in the lush forests along the Ohio and Potomac or among the balding peaks of the Alleghenies, few places on Earth are as seasonally differentiated as the Mountain State.
Biologists point out that few other temperate mountain landscapes undergo such seasonal extremes in temperature, and few grow as green as West Virginia in spring. Though states to the south may remain warmer through winter, their spring is not always so vivid.
Outdoor conventions that celebrate the state's verdure kick-off in March — an ideal time for outdoor enthusiasts to hone their craft and prepare for a season of gardening or outdoor work. Al fresco lovers can take in the sights at their peak in April, and everyone can enjoy the state's strawberries come May! Here are six venues for exploring the best of spring in West Virginia.
(If you're aware of a springtime event that's not listed here, please contact our editorial department at the link at the bottom of this page and let us know.)
---
WSAZ Home & Garden Show
March 9-11
Garden enthusiasts and home owners can learn to make the most of West Virginia's horticultural largess at the three-day Home & Garden Show exposition in Huntington's Big Sandy Superstore Arena. Events include seminars presented by home-and-garden experts and master gardeners and displays featuring areas leaders in decor, imports, exports, housing, wholesale, manufacturing, processing, and distributing. Admission per adult is $7.
Ramp Festivals
April-May
Feasts and festivals that celebrate the wild mountain delicacy known as the ramp, or rampion, are celebrated throughout the highland counties in April and May. Ramps, or wild leeks, were among the first vegetables to appear in the forests in spring, and their appearance was celebrated gratefully by early mountaineers. For a list of upcoming ramp dinners visit our Ramp Fairs & Festivals page.
Kanawha / Chief Logan Wildflower Walks
April 14 / April 7
Wildflower walks are being led at Chief Logan State Park near Logan on April 7 and at Kanawha State Forest near Charleston on April 14. Both events include multiple hikes and are ideally located for residents of West Virginia's metro-valley region. The valleys south of the Kanawha along the Coal, Big Sandy, and Guyandotte rivers are part of one of the largest unbroken forests in the U.S. and are filled with delicate specimens, including the rare "Guyandotte Beauty."
"Nature in Spring" W.Va. Botanic Garden
April 14
West Virginia's botanic garden in Morgantown features plant life specific to the Appalachian region. Its Nature in Spring event includes a walk and discussion led by education director Erin Smaldone, who will discuss the seasonal behavior of plants and animals in the garden and in the wild. This is an event for all ages and will cost $5 for garden members and $15 for non-members.
New River Gorge Wildflower Weekend
April 27-29
The National Park Service each year coordinates a series of wildflower walks in the New River Gorge region in south-central West Virginia. The walks are free of charge and open to the public. Among the benefits of attending the walks is the opportunity to watch wildflowers reveal themselves as hikes descend from cooler upper elevations along the rim of the gorge to lower warmer climes along the river.
W.Va. Strawberry Festival
May 12-20
Once considered the most ideal location in the state for strawberry production, this annual event in Buckhannon highlights the crop through week-long festivities and fairs celebrating all things strawberry. The strawberry festival provides entertainment for all ages, including a carnival, parades, pageants, band competitions, an antique car show, and a 5K race.
Facebook Comments