Legends of a lost silver lode in Jackson County may be more than a rumor, according to a former resident who says he has a nugget to prove it.
"I've always said that there's something to legends," says William Byrne Mollohan, who grew up a stone's throw from the Silver Valley, one of several areas in the region in which silver was once believed to exist.
In the late 1800s, the region attracted numerous prospectors who believed silver-bearing strata were present in the hills just east of the Ohio River near Ripley and Ravenswood.
Geologists denounced the rush, but Mollohan says he believes silver may be present and keeps a small glittering stone he found in about 1980, though it wasn't until recently that he says its composition was confirmed.
"I know that they say there's no silver in Jackson County, but the silver I found gives me every reason to believe it's there and that there's a substantial amount of it," he says.
When about 14 years old, he was walking along a road through a rural construction site when he spied a silvery shimmer in a clod of red clay. He reached down and picked out the stone, admired it, and stuck it in his pocket as a memento.
He moved to Florida after high school and thought seldom about the tiny stone until a few years ago when he asked a geologist to confirm its constitution.
"He said that it was not only silver, but it was also a very high grade," Mollohan recalls. "He said, 'This isn't a nugget; this is an ore sample that's been broken off of a larger deposit.
"It wasn't a piece that had been washed there by the water. If it had, it would be smoother and more rounded."
Read more: Silver rush in western West Virginia came to naught; Mysterious diamond found in West Virginia horseshoe pit
Mollohan said the rock was deeply imbedded in the clod and only the tiniest fraction was near enough the surface to catch his eye by chance.
"In another few days I'm sure a vehicle would have passed over and pushed it into the ground," he said.
To this day Mollohan has declined to provide directions to the site where he found the silver for fear of causing a commotion, but when he found articles about the silver rush published at West Virginia Explorer, he was excited to reach out.
---
Account claims lost Swift silver mine delved near Big Sandy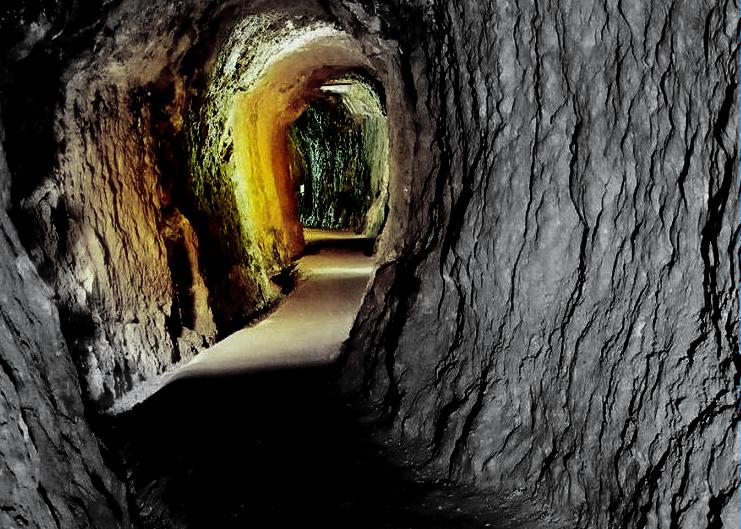 One of the most appealing of all Appalachian legends is that of the tale of the Lost Silver Mine of Johnathan Swift. Treasure hunters continue to search for the silver Swift claimed to have lost, and while many believe the mine was located deep in Kentucky, Virginia, or Tennessee, one reference published in 1976 suggests some of the treasure was located near the forks of the Big Sandy River on the West Virginia border. Read the full story here.