John Brown wasn't the only abolitionist to make history in West Virginia. While Brown launched his raid at Harpers Ferry in 1859 to arm...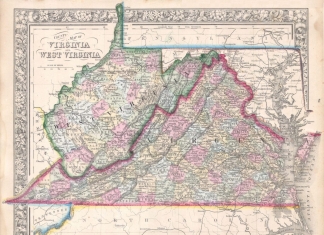 How has West Virginia changed over the last 150 years? Three counties in the southern state had yet to be created and two had yet...
I trekked down to the banks of the New River last week, andI was reminded of the e.e. cummings poem, which I've sharedbelow. by e.e....
I think that most explorers are motivated by a shared sense of curiosity -- a need to know what lies beyond. Beyond the ridge....