Historians once assumed West Virginia had been shaded by a vast unbroken forest, but one naturalist scheduled to speak on old forests at North Bend State Park this month says it was, instead, a landscape of fields and woodlands managed by Native Americans.
"I've heard it said that a squirrel could run limb-to-limb across West Virginia without touching the ground, but that squirrel would have to follow a pretty circuitous path," says Doug Wood, who will speak about the park's old-growth forest during its Winter Wonder Weekend, January 17-19.
"It was a mosaic of vegetative features, and though there were plenty of open lands from the late archaic period onward, though were undoubtedly also areas in the high Alleghenies that hadn't been opened."
Records from the 1700s and archaeological evidence uncovered more recently indicate that vast areas had been burned to create grasslands to make hunting and farming easier and discourage pests from troubling villages and other settlements.
"What I have found is that is that open areas had been created every 20 or 30 miles along trails at distances of about a day's travel," Wood said.
"You could expect to be able to camp in one of these openings and find grass and young groves for elk and deer to feed off of, so there was a good chance you'd have something to take along on the next part of your journey."
Historians in the 19th and early 20th centuries tended to romanticize the idea of a forest primeval, and the legendary tale of the squirrel crossing the forest occurs across cultures, but it was not so, according to the chroniclers of the settlement period.
"You'll find maps and mentions of old fields and Indian meadows and savannahs, and that's what these were," he says. Only about one percent of forest fires were started by lightning strikes, and the rest were manmade.
The first settlers often found the already-cleared land ideal for their cabins, though finding wood to build with could sometimes be difficult if the opening was vast.
In some cases, these grasslands were so vast that bison, which were not native to the mountain forests moved in after natives left the settlements in the 1600s.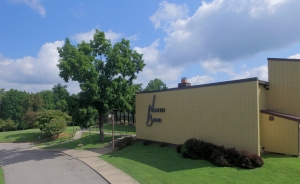 "It wasn't until after the Beaver Wars when the Iroquois forced inhabitants out of the mid-Ohio valley region that buffalo started to move into the region," Wood said.
"We don't find any archaeological evidence of buffalo in the Kanawha Valley or the central part of the state before about 1700, though we do find plenty of evidence of deer, or course, and elk."
Wood will be one of three featured speakers presenting programs at the park during its popular Winter Wonder Weekend, an annual event at the park in the woodlands off U.S. 50 east of Parkersburg, West Virginia.
In addition to Wood's Sunday morning discussion of the old-growth forest, Ken Ashton of the W.Va. Geological and Economic Survey will discuss the geologic history of the state on Saturday evening, and naturalist Bill Beaty will discuss conservation programs for state residents on Friday evening.
The weekend will also feature guided hikes and field trips, two nights lodging in cabins or at the park large, five meals in the lodge dining room, and crafts, door prizes, and other activities. To find out more or make reservations, contact the W.Va. Division of Natural Resources at 304-558-2754. Reservations for the weekend must be made by January 10.
Facebook Comments