Just in time for Earth Day, biology and ecology students at West Liberty University are planting trees in public spaces from Wheeling to West...
Smoke and flame rising from the central region of America's newest national park later this spring should not be cause for concern, park officials...
Editor's Note: Boone County adventure-tourism student Lilly Bias spent a week on the road with her family discovering West Virginia. Here's what she thought...
Global attention that America's newest national park has garnered is boosting interest in The Talon,...
A Putnam County angler caught a state record freshwater drum on April 24 in Mason...
West Virginia's spring gobbler season is underway, and turkey hunters have even more opportunities to...
Capon Springs Resort is offering a 30-percent discount on vacation packages for West Virginia residents in association with the state's West Virginia Strong program,...
Amateur and professional photographers are invited to attend West Virginia's annual spring photography workshop April 7-9 at Twin Falls State Park, which offers some...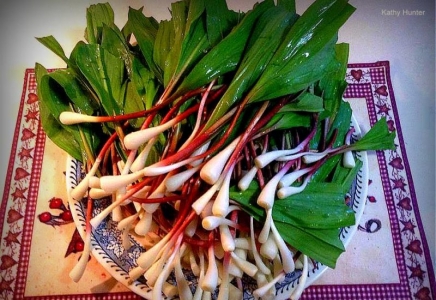 Have you ever seen a ramp or attended a ramp dinner? Proud West Virginia fans of the ramp are sharing photos of their favorite...
In the market for a new home? The Victorian mansion built on the site of abolitionist John Brown's 1859 hanging in Charles Town is...
Money grows on trees when it comes to residential and commercial property value, according to a professor of urban forestry at West Virginia University:...