Pioneers called it The Devil's Backbone, as most believed such an unnatural thing could only be the work of the Devil. In the 1740s when...
Summer operating hours at the newly dedicated New River Gorge National Park and Preserve will go into effect on June 12, and park officials...
In the highest mountain valley in the eastern U.S., the Canaan Valley, Canaan Valley Resort will celebrate the history of the Mountain State and...
West Virginia Gov. Jim Justice is calling on state residents and guests to grab a...
A West Virginia angler caught a state record muskellunge on April 30 in Braxton County,...
Adventure enthusiasts are invited to the mountains of southern West Virginia May 26 for the...
Capon Springs Resort is offering a 30-percent discount on vacation packages for West Virginia residents in association with the state's West Virginia Strong program,...
Amateur and professional photographers are invited to attend West Virginia's annual spring photography workshop April 7-9 at Twin Falls State Park, which offers some...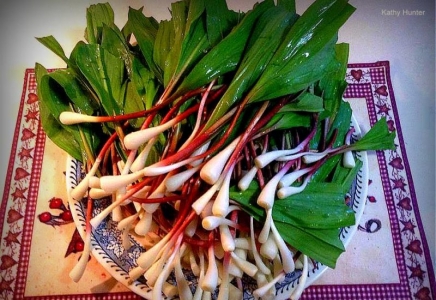 Have you ever seen a ramp or attended a ramp dinner? Proud West Virginia fans of the ramp are sharing photos of their favorite...
In the market for a new home? The Victorian mansion built on the site of abolitionist John Brown's 1859 hanging in Charles Town is...
Money grows on trees when it comes to residential and commercial property value, according to a professor of urban forestry at West Virginia University:...