The Allegheny Mountains in eastern West Virginia grow treacherous in winter—and hardly more so than along the western front of that range, which bears...
West Virginia State Parks announced a partnership with the Walking Miracles Family Foundation that provides lodging discounts to families in need of travel assistance...
Finding the place on a map is difficult. Finding it in the steep woodlands is even harder. But on a remote hillside at the...
You might have heard that black bears are increasing in population in West Virginia. What...
The Brad and Alys Smith Outdoor Economic Development Collaborative continues to build momentum one year...
A labyrinth of uncharted caverns extends for hundreds of feet beneath much of the scenic...
Capon Springs Resort is offering a 30-percent discount on vacation packages for West Virginia residents in association with the state's West Virginia Strong program,...
Amateur and professional photographers are invited to attend West Virginia's annual spring photography workshop April 7-9 at Twin Falls State Park, which offers some...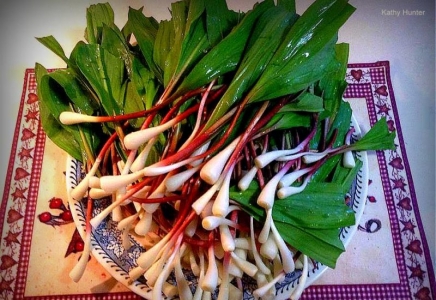 Have you ever seen a ramp or attended a ramp dinner? Proud West Virginia fans of the ramp are sharing photos of their favorite...
Though it might sound cliche, time really does stand still in the Indian Creek valley in southern West Virginia. A winery has opened. Farmers...
In the market for a new home? The Victorian mansion built on the site of abolitionist John Brown's 1859 hanging in Charles Town is...