The West Virginia Explorer strives to act as an inclusive organization, supporting and depending on the participation of many people—investors, contributors, and users. At the heart of the organization, a handful of editors and programmers are working tirelessly to ensure that the gears of the publication are turning.
David Sibray, Publisher
The founder and publisher of West Virginia Explorer, David Sibray has made a life's work of exploring and promoting West Virginia. He conceived of creating WVExplorer.com in the late 1990s while a publisher of niche magazines for Thomson Newspapers.
He was a founding member of West Virginia Group, a marketing agency dedicated to economic-development publications, and marketing director for several state agencies and bureaus. Follow him on Facebook at David Sibray.
Mike Friel, Associate Editor
Formerly operations manager for Jaguar Educational and chief copy editor for The Register-Herald and The Daily Mail, of Charleston, WV, Mike Friel brings years of expertise in journalism and production to the West Virginia Explorer. A native of Marlinton and longtime resident of the Metro-Valley Region, he knows equally well the West Virginia highlands and lowlands. An expert in editing for multiple English-speaking cultures, his ability to broaden and moderate our copy is invaluable. He may be reached through Facebook at Michael Allen Friel.
Ted Fauster, Publications Advisor
A trade-magazine publisher and a former editor-in-chief for Thomson Newspapers, Ted Fauster moved quickly through the ranks of newspaper journalism in the 1990s before settling in Portland, Oregon, to begin writing as a freelancer, consultant, and author of fiction. He is an active advisor with several websites and consults and coaches writers of science and fantasy fiction. Contact Ted through his Facebook at Ted Fauster, or at TedFauster.com.
Sarah Plummer, Writing Coach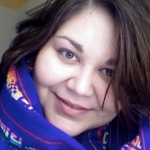 Sarah Plummer has worked tirelessly to integrate good writing and literature into the work-a-day world and finds Appalachia a fertile garden in which to sew such seed. A native of the New River Valley in Virginia, she launched her career as a student at Berea College, after which she earned a masters in English from Virginia Tech. She has acted as an education reporter for The Register-Herald, of Beckley, and as an English professor at Bluefield State College. Follow her on Facebook at Sarah E. Plummer.