Bacontown, Battleship, Black Oak Bottom — though they no longer exist, these vanished communities are among nearly 300 towns that historian Carl Wolfe has...
A recent study of the Preservation Alliance of West Virginia's AmeriCorps program suggests its heritage tourism programming is an important economic engine for West...
Finding it on a map is difficult. Hiking to it is even harder. But on a wooded hillside at the southwest corner of Pennsylvania...
The West Virginia Natural Resources Commission will conduct its quarterly meeting Sunday, Feb. 24, at...
Chief Logan State Park is introducing a free bird-watching program on weekends in February, March,...
Hunters in West Virginia registered 108,856 white-tailed deer through West Virginia's electronic game-checking system during...
Airbnb today announced a new program designed to support federal employees in West Virginia who host guests during the U.S. government shutdown. Lodging-organization spokesman Ben...
Amateur and professional photographers are invited to attend West Virginia's annual spring photography workshop April 7-9 at Twin Falls State Park, which offers some...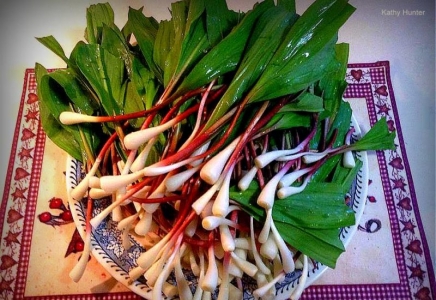 Have you ever seen a ramp or attended a ramp dinner? Proud West Virginia fans of the ramp are sharing photos of their favorite...
Steve and Annette Marchetti's donation of a highland cabin in the Greenbrier Valley has boosted flood recovery in the region and attracted a new...
Adventures on the Gorge has been named one of the top five Mother's Day destinations in the U.S. by national travel and realty magazine...