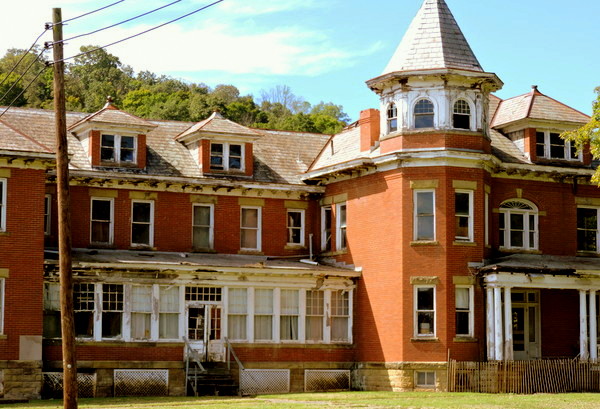 In central Tyler County, the Tyler County Fairgrounds were established in the broad level bottoms along on Middle Island Creek two miles southeast of the county seat at Middlebourne, West Virginia.
The grounds are renowned for their scenic situation along the creek surrounded by low, wooded hills, long the site of prehistoric villages.
The fairgrounds are notably the location of the annual Tyler County Fair and of the Tyler County Speedway, a banked, quarter-mile dirt track that attracts motor racers from throughout northern West Virginia and adjacent Ohio and Pennsylvania.
The fairgrounds are also the location of the former Tyler County Poor Farm, at the center of which stands a historic farmhouse now listed on West Virginia's Register of Endangered Properties.
The Tyler County Fairgrounds and Dirt Track are featured in the Fallout 76 video game. The Jug Wildlife Management Area is located just downstream of the fairgrounds.