WILLIAMSTOWN, W.Va. — More than 20 virtually forgotten islands in the Ohio River in West Virginia are increasingly attracting kayakers drawn by the opportunity to explore one of the nation's evolving wildlife refuges.
Amid a landscape pulled from the pages of a Mark Twain novel, the islands, shorelines, and underwater habitat that are protected as part of the Ohio River Islands National Wildlife Refuge offer intrepid visitors a chance to explore little-known landscapes.
To help increase knowledge about the islands, officials at the refuge are sponsoring a kayaking challenge, inviting paddlers to visit as many islands as possible and share a selfie taken at each with the visitor center staff.
Michael Schramm, the manager of visitor services at the refuge's visitor center at Williamstown, near Parkersburg, says that only two people have managed to visit all of the refuge islands so far, though many have already embarked.
"It's a very different view of the river than one gets from standing on the shore," Schramm said.
The challenge has the possibility of changing peoples' perspectives, he says, especially for lifelong residents of the valley who are used to seeing the river as an industrial resource.
"They see the barges going by, and that's what it is to them: It's a freeway for barges, and the islands might be a bit of a curiosity," Schramm says.
"But if you get out there, especially if it's in a kayak, in a quiet time and experience it on a natural level, you'll get an appreciation for the Ohio River and the islands on it that you would never get any other way."
Each of the islands has a different individual character, he says. Some are thick with vegetation and are nearly impenetrable during the green months, while others have a more mature forest and can be fun to walk around.
Some islands are more convenient to kayak to than others and include launch locations immediately adjacent to them, while others are a bit of a paddle.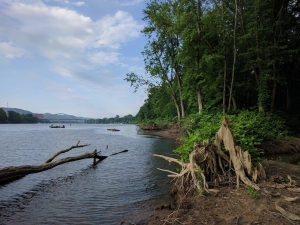 In some cases, challenge participants may want to gain access to the river by knocking on a landowner's door and asking to launch from their backyard.
"This may be the biggest obstacle to completing the challenge for some people: it can definitely feel awkward, but people are generally nice about that kind of thing," he says.
In addition, some sections of the river have several islands while some have few, increasing the complexity of visiting all in a short time.
"In spots, it's pretty dense with islands, and you can do those islands pretty quickly, but you probably want to make a whole separate trip to get to some of the islands that are more remote," Schramm said.
"There are big gaps where islands are probably more than a day kayaking, and we can also issue a special permit for challenge participants for overnight camping on the islands."
"With a little planning, it's definitely doable," Schramm says. "It's a very different view of the river than one gets from standing on the shore."
In the future, refuge staff may start offering guided kayak tours around some of the islands. "It would be really neat if that eventually happens," Schramm says.
To learn more about the refuge, visit Ohio River Islands National Wildlife Refuge.
---
Despite traffic, the Ohio River can be a safe kayaking destination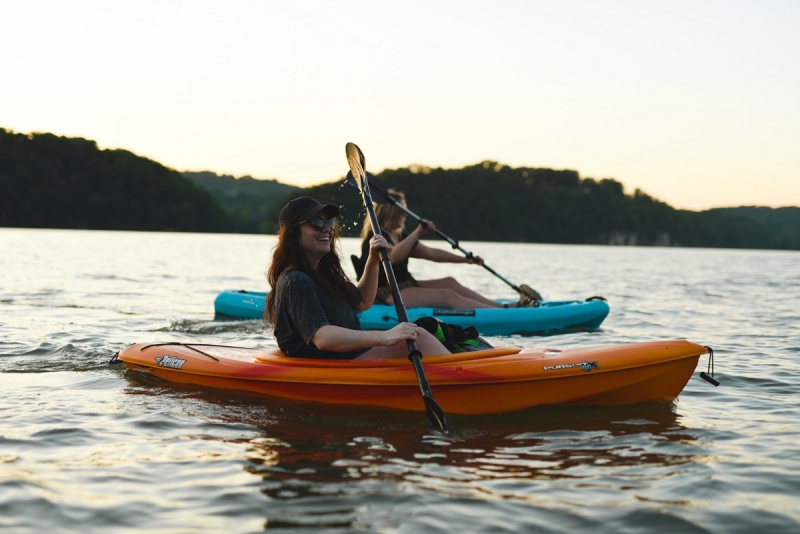 As interest increases in kayaking on the Ohio River in West Virginia, officials advise paddlers to be especially attuned to safety.
In addition to wearing life jackets, staff at the Ohio River Islands National Wildlife Refuge advise kayak boaters to watch for wind, flooding, and waves that can also be powered by wind.  READ THE FULL STORY HERE.
Facebook Comments