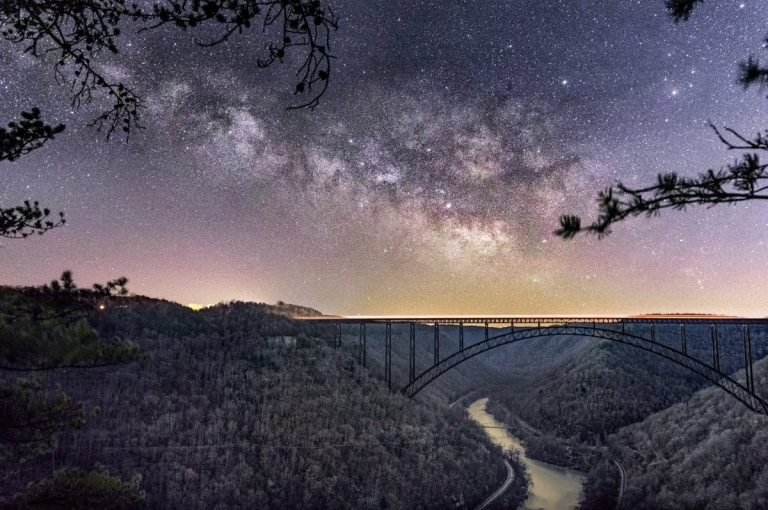 More than 400 photographs, taken over about 2.5 hours, are combined in this shot of a night's sky spinning above the Hanging Rock Raptor Observatory on Peters Mountain.
Much of Thornton's work is available for purchase through his website, Reflection in a Pool. Thornton says of his work:
"It's probably safe to say that we all have taken photographs of some of the amazing scenes we encounter in our environment only to look back on them with some disappointment: The photo doesn't quite live up to the feeling you had when you were there in the moment. There's a certain richness, depth, and vastness to the environment that's missing.
"Part of my goal as a photographer is to bring back whatever that 'thing' is by utilizing all the tools at my disposal, from my camera to my computer. It will never be possible to fully give the viewer the feeling of being there, but my hope is to spark an emotion and an urge to get out there and live the experience for yourself."