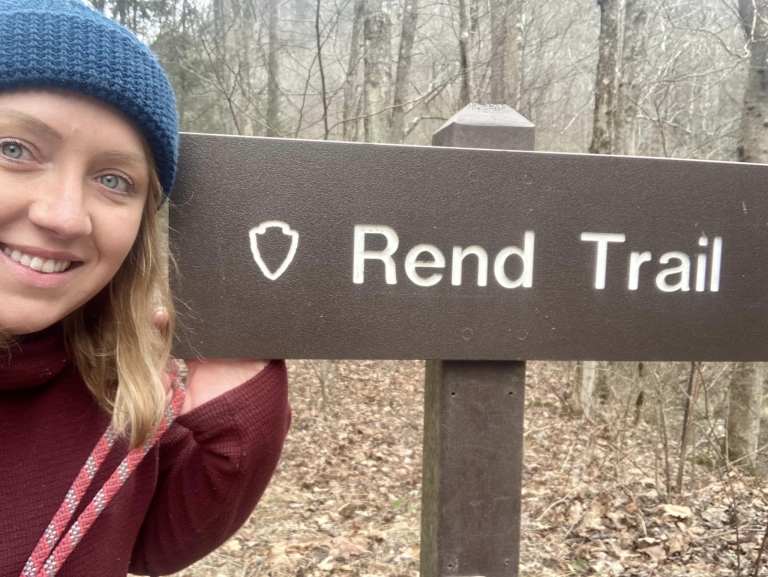 Even before it was part of a national park, the New River Gorge in southern West Virginia was a popular destination for visitors who sought outdoor adventure.
Now that more than 1.6 million people visit the New River Gorge National Park and Preserve annually, several popular trails are suffering from heavy traffic, and park patrons are working to steer visitors onto lesser-known trails.
Deb Lamey, president of Friends of New River Gorge National Park, says her organization is initiating a trails-less-traveled program to encourage visitors to give lesser-known trails a try.
"The park service and the board wanted a way to get people to trails they may not know about," Lamey said.
"We also wanted accessibility for everyone to participate. With this program, they don't have to be able to hike the entire trail, but they can be a part of the challenge and discover where it is."
By posting selfies taken at trail signs to social media, participants can help others discover trails they may not have considered.
Additionally, once eight trails are photographed and posted, the poster will receive a sticker and a chance to win other park merchandise.
"It's easy," says Lamey. "You just have to tag Friends of New River Gorge National Park and Preserve and use the hashtag #trailslesstraveledNRG." 
The following trails are included in the Trails-Less-Traveled program.
Rend Trail

Stonecliff Trail
Bridge Trail
Big Branch Trail
Gwinn Ridge Trail
Poll's Plateau Trail
Turnpike Trail
Big Buck Trail
Castle Rock Trail
Grandview Rim Trail
Little Laurel Trail
Southside Trail from Cunard
For information on hiking trails with the national park, visit Hiking at New River Gorge. For more information on the Trails-Less-Traveled program, visit FriendsofNewRiver.org or its Facebook page.
---
Sign up to receive a FREE copy of West Virginia Explorer Magazine in your email weekly. Sign me up!
Facebook Comments