The Mullens Commercial Historic District is a national historic district in Mullens, West Virginia, in eastern Wyoming County.
The district exemplifies the way in which many small towns in the coalfields of southern West Virginia grew to accommodate the civic and commercial needs of residents of many regional coal camps and smaller communities. Unlike many other communities in the coal-mining region, which were built by mining interests, Mullens was built by independent developers.
The site of the city was first settled in 1894 by Andrew Mullins, who purchased 69 acres of land around the junction of the upper Guyandotte River and its Slab Fork. Lumber and coal resources in the area reported by Jed Hotchkiss in 1872 began to attract developers, and by 1903 logging operations had attracted more than 250 residents to the vicinity. The first coal mine in the county followed in 1908. Mullens began to grow in 1912 as the Virginian Railroad extended its main line into town.
By 1915, the town resembled a Western frontier settlement filled with many wooden buildings, but two fires and a flood between 1917 and 1919 demanded that the city government require that buildings be built of stone and brick. Many of these buildings were raised by the Early Brothers Construction Co., the owners of which were the descendants of Confederate General Jubal Anderson Early. The 38-acre district includes 95 contributing buildings built between 1918 and 1929.
---
Advertisement


---
Notable buildings include the Highlawn Baptist Church, the Old Presbyterian Church, the Wyoming Hotel, the Bank of Mullens Building, the Masonic Hall Building, the Welch Apartment Building, the Old Hospital-Webster Apartments, the Smiley Department Store Building, the Piggly-Wiggly Building, and the Wyoming Theatre. The Norfolk Southern Locomotive Repair Shop Building was recently demolished.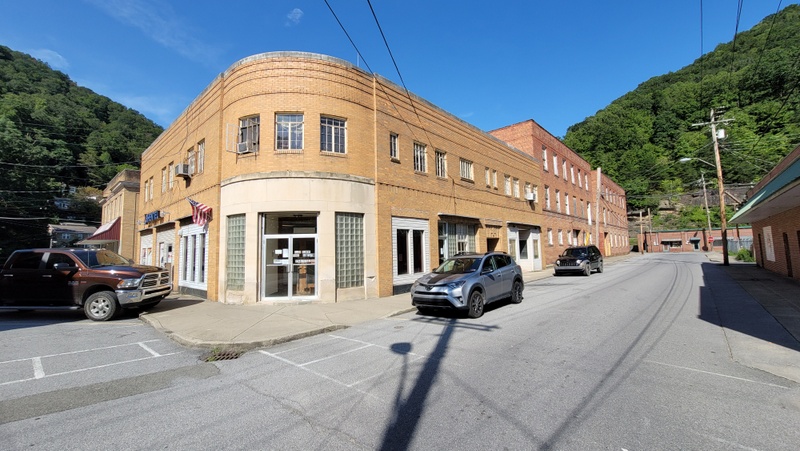 Historic buildings in the district are eligible for grants of up to 50 percent and tax credits of up to 40 percent for rehabilitation and repair.
External Links
Nomination Form PDF