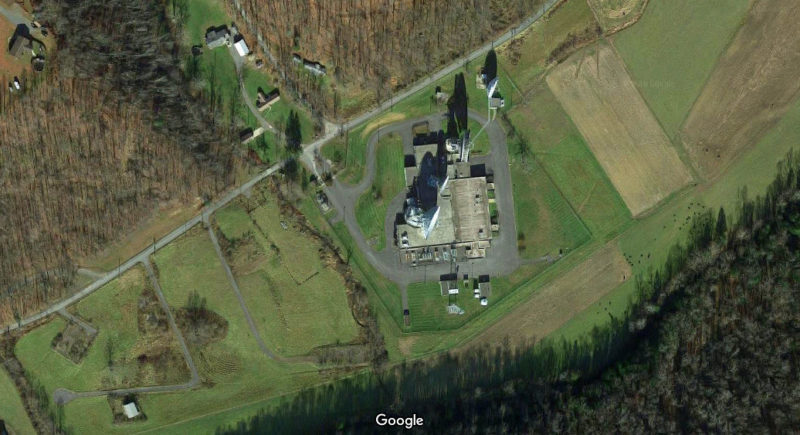 The Etam Earth Station, at Etam, West Virginia, in Preston County, is a principal U.S. site for receiving transmissions from orbiting communications satellites. Four large dish antennas receive signals at the station, which is operated by AT&T. The presence of the dishes in a wood in southern Preston County the dishes have long been a novelty.
The Etam station lies just north of the 13,000-square-mile National Radio Quiet Zone, established in 1958, which protects the area around the former Sugar Grove Station, in Pendleton County, and the National Radio Astronomy Observatory at Green Bank, in Pocahontas County
According to a 2014 article in the West Virginia Encylopedia, the state may have been part of an important but cloaked intelligence-gathering network:
"Etam Earth Station and the Sugar Grove naval station are said to be part of a worldwide intelligence gathering network named Echelon. According to press reports, the network includes the National Security Agency in the United States, and similar agencies in Canada, Australia, New Zealand, and the United Kingdom. The network is widely reported to be able to tap into all types of electronically transmitted communications, including phone calls, e-mails, and faxes."
The station is featured in the Fallout 76 video game.