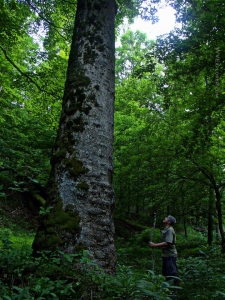 A horseshoe bend in the North Fork of the Hughes River lends its name to North Bend State Park, which famously adjoins the 72-mile North Bend Rail Trail. Hiking, biking, and horseback riding on the historical rail-trail and on 20 miles of pathway that wander the park are principal attractions, though fishing, boating, camping, and picnicking are as popular.
An outdoor swimming pool, North Bend Lake, and 29-room North Bend Lodge and its restaurant draw visitors year-round. Eight woodland cabins and tent and RV campgrounds along the river are renowned throughout West Virginia as park accommodations.
Visitors often combine a park visit with a journey along the North Bend Rail Trail and a visit to historic towns, such as Cairo, Pennsboro, and Harrisville. The dining room at the park lodge is a favorite eatery.
Directions: North Bend State Park is located near Cairo, West Virginia, and Harrisville, West Virginia, in Ritchie County, in the Heartland Region in north-central West Virginia (WV).
Hotels near North Bend State Park
Harrisville (WV) Hotels
Cairo (WV) Hotels
Attractions near North Bend State Park
Fenton Art Glass (Williamstown, WV)
Historic Harrisville, West Virginia
North Bend Rail Trail
Parkersburg (WV) Oil & Gas Museum
Hughes Wildlife Management Area
Ritchie Mines Wildlife Management Area
Conaway Run Wildlife Management Area
Ohio River Islands National Wildlife Refuge
Blennerhassett Island Historical State Park.
North Bend State Park
202 North Bend Park Road
Cairo, WV 26337
NPSP Website
Phone: (304) 643-2931
Read Also