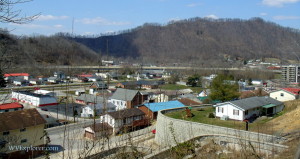 Chapmanville, West Virginia (WV), a community on the Guyandotte River in Logan County, was settled in 1800 and incorporated in 1947. Members of the Chapman family were among the first to settle in the community. Ned Chapman owned a store and ran the Chapmanville post office.
Lodging near Chapmanville, West Virginia
Location
Chapmanville is located on expressway US-119 approximately 14 miles north of Logan, West Virginia, and 17 miles southwest of Madison, West Virginia.
Regional Information
Chapmanville is located in the Hatfield & McCoy Region in southern West Virginia.