Born into relative obscurity in the valley of the Greenbrier River in Alderson, West Virginia, Ada "Bricktop" Smith become one of the world's most iconic Jazz-era personalities, a singer, dancer, and the owner of clubs in Rome, Paris, and Mexico City.
In October and November, her story plays out in a premiere performance in Lewisburg, West Virginia, written and directed by Cathey Sawyer, writer and director of The Greenbrier Ghost, and starring Gabrielle Lee, perhaps most famously known as a backing vocalist for Steely Dan, Michael Bolton, and Harry Bellafonte.
"I chose Bricktop because she is an under-sung West Virginian with a great life story—a story like no one else from this state," Sawyer said of her inspiration. "I hope the audiences have a greater appreciation for the odds she surpassed and a greater appreciation of the music and times she lived in."
Nicknamed the "Doyenne of Café Society," Smith was born in Alderson, the youngest of four children by an Irish father and an African-American mother. After her father died, her family relocated to Chicago where saloon-life caught her fancy and where she acquired the name "Bricktop," for the freckles and flaming red hair inherited from her father.
By age 20 she was performing in Harlem clubs where she met Cole Porter, who four years later hired her to perform in Paris as a singer, dancer, and dance instructor. She soon came to manage many of the clubs at which she was performing.
Known for her signature cigars, Ada Beatrice Queen Victoria Louise Virginia Smith drew many celebrated figures to her clubs, including Cole Porter, F. Scott Fitzgerald, and the Duke and Duchess of Windsor. Fitzgerald mentioned the club in his 1931 short story "Babylon Revisited."
Her protégés included Mabel Mercer, Duke Ellington, and Josephine Baker, and she worked with Langston Hughes when he was still a busboy. The Cole Porter song "Miss Otis Regrets" was written especially for her to perform. Django Reinhardt and Stephane Grappelli wrote a song called "Brick Top," which they recorded in Paris in 1937 and in Rome in 1949.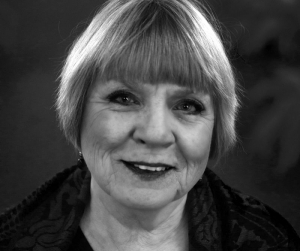 Smith made a cameo appearance as herself in Woody Allen's 1983 mockumentary "Zelig," in which she reminisced about a visit by Leonard Zelig to her club and an unsuccessful attempt by Cole Porter to find a rhyme for "You're the tops; you're Leonard Zelig."
Active until the end, Bricktop died in her sleep a year later in her apartment in Manhattan at age 89 and was buried in New York City's Woodlawn Cemetery.
"Bricktop: Legend of the Jazz Age" will be presented at the Greenbrier Valley Theater in Lewisburg at 7:30 p.m. October 26-27 and November 1-3, 8 -10, at a 2:30 p.m. matinee November 3. A Pay-What-You-Can Preview performance will be performed October 25 at 7:30 p.m.
Tickets are $30 for general adult admission, $27 for seniors age 60 and older and and $20 for children and students.
The performances are presented with financial assistance from the West Virginia Division of Arts, Culture & History and the National Endowment for the Arts with approval from the West Virginia Commission on the Arts.
For more information, call the Greenbrier Valley Theatre's Box Office at 304-645-3838 or visit Greenbrier Valley Theatre.
Facebook Comments