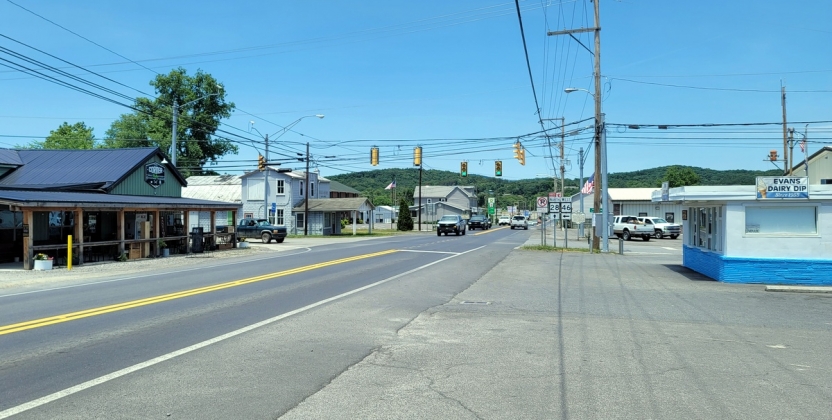 Fort Ashby, WV (West Virginia), a community on Patterson Creek in Mineral County, was established in 1787 and named for a pioneer fort founded at the site. The community was originally chartered as Frankfort and was then known as Alaska before it took the name of the landmark fort.
Fort Ashby is the location of the Mineral County Fair. It is part of the Cumberland, Md.,  Metropolitan Statistical Area. Its population was 1,380 at the 2010 census
---
About the Fort
Fort Ashby was a stockade fort located near the center of the community, a military installation constructed during the French and Indian War. George Washington, then a colonel, ordered that a stockade and fort be built in the valley in 1755. The fort was completed about six weeks later under the command of Captain John Ashby and his 2nd Company of Rangers. The only major battle at Fort Ashby occurred in 1756 when Lieutenant Robert Rutherford and his rangers were defeated by a band of French and Native American allies.
A timber building of Germanic construction and the remains of the stockade are all that remains of the fort. The site is listed on the National Register of Historic Places and is managed by Friends of Ashby's Fort.
---
Lodging near Fort Ashby, West Virginia
---
Location
Fort Ashby is located approximately 12 miles south of Cumberland, Maryland, 14 miles north of Romney, West Virginia, and 15 miles northeast of Keyser, West Virginia.
---
Map of Fort Ashby, West Virginia
---
Regional Information
Fort Ashby is located in the Potomac Branches Region of eastern West Virginia.