MORGANTOWN, W.Va. — Nearly 30 years after Patricia Bright was first introduced to the artwork of modernist Blanche Lazzell, she and her husband, Bill Bright, are helping to bring the state native's work home with a $1 million gift to West Virginia University.
The Brights' contribution supports a $1.5 million fundraising effort to expand the Lazzell collection at the art museum at the WVU College of Creative Arts, according to Arts Dean Keith Jackson.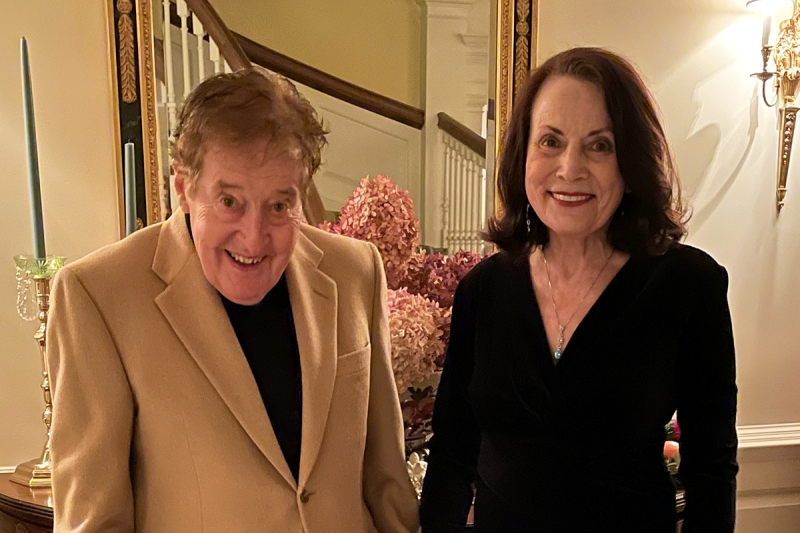 "Patty and Bill Bright have single-handedly put the art museum of WVU on an international map with their tremendous gift supporting the Blanche Lazzell acquisition," Jackson said. "With the addition of these 70-plus works of art to our collection, the art museum of WVU will become the museum of the world at which to study Blanche Lazzell.
"This is truly an exciting opportunity for WVU and West Virginia, as schoolchildren from all over can now see the work of a pioneering painter and printmaker who got her start in the mountains of West Virginia. We're bringing a native daughter home, and Patty and Bill Bright have made this possible."
Lazzell was born in Maidsville, West Virginia, near Morgantown, West Virginia, and graduated from WVU in 1905. She became a pioneering painter and printmaker among American artists in the early 20th century, with an appreciation for her artistry rising in recent decades.
The Art Museum of WVU has one of the largest public collections of Lazzell's work, which is the focus of the museum's first traveling exhibition beginning in 2024.
The Brights' generosity builds upon previous gifts — including $250,000 from Alison H. and Patrick D. Deem and $50,000 from George Lilley to support additional Lazzell acquisitions at the Art Museum of WVU.
Patricia Bright discovered Lazzell's work in the 1990s when she was asked to assist with redecorating the West Virginia Governor's Mansion.
She met John Cuthbert, then director of the West Virginia and Regional History Center at WVU Libraries, who introduced her to many West Virginia artists, including Lazzell and her cousin Grace Martin Taylor. Bright later purchased works by Taylor, whose work was similar yet more affordable.
"When I heard about this acquisition opportunity, I said, 'Oh, I've always loved her art. Let's get it,'" Bright said.
"I'm just happy that we can do this. It will mean a lot to our University and the state. It will enhance WVU's position within the arts at the national level."
Bright says her appreciation for art is also personal. One of the couple's three daughters, Sara Bright, is a California-based artist who has exhibited her work and shared her expertise as a visiting artist at the College of Creative Arts. Sara's husband, Andy Byers, is also an artist.
The Brights, who reside in Summersville, West Virginia, have long supported WVU and the state of West Virginia through their roles as entrepreneurs, community leaders, and philanthropists.
Since graduating from WVU with a business degree in 1960, Bill Bright has led more than 30 successful business ventures, including Bright of America, Bright Coal Corporation, and Bright Enterprises. He currently serves on the WVU Cancer Institute Leadership Council and previously served on the WVU Foundation Board of Directors.
Patricia Bright founded the Bright Foundation, which annually awards a college scholarship to a Nicholas County High School senior, and co-founded the Nicholas County Community Foundation. She previously served on the visiting committee for the WVU College of Education and Human Services, now part of the College of Applied Human Sciences.
Much of the couple's previous support for WVU has benefited the WVU Cancer Institute and William Bright's fraternity, Sigma Nu. The Brights were honored as "Most Loyal West Virginians" during Mountaineer Week festivities in 2016.
The Brights' latest gift was made through the WVU Foundation, the nonprofit organization that receives and administers private donations on behalf of the university.
WVU Senior Communications Specialist Cassie Rice contributed this story.
---
Sign up to receive a FREE copy of West Virginia Explorer Magazine in your email weekly. Sign me up!
Facebook Comments