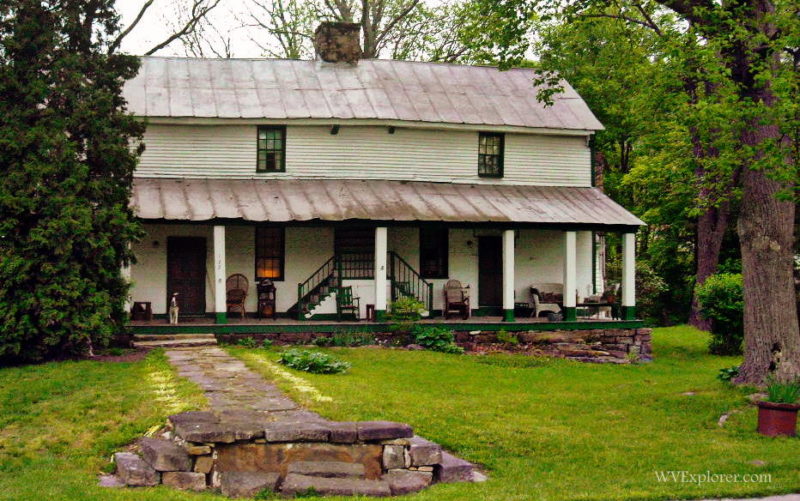 Ansted, WV (West Virginia), in Fayette County, was incorporated in 1891 and named for David T. Ansted, an English geologist and the owner of the land on which the town was established. Julia Neal Jackson, the Mother of Thomas J. "Stonewall" Jackson is buried in Ansted at Westlake Cemetery. Though long associated with the coal industry, the town may be best known today as a tourism destination.
The Tyree Tavern at Ansted was an important stop on the Midland Trail, part of the trans-Allegheny passage between the valleys of the Ohio River and James River. A prehistoric trail led through what would become Ansted, leading over the tablelands to the east and following Rich Creek into the rugged mountains to the west.
Ansted is the home of several national historic landmarks, including the Tyree Tavern and the Page-Vawter House.
Advertisement


---
Lodging near Ansted, West Virginia
---
Parks & Public Recreation
Ansted is located on highway US-60 overlooking the New River in the New River Gorge. Several museums and Hawks Nest overlook are located in and near Ansted. The near reaches of national parkland extend to within two miles. The following public recreation areas are also located in or near the town or within a drive of approximately 20 miles of the community.
Fayette County Park
Cathedral Falls Park
Kanawha Falls Scenic Area
---
Photos of Ansted & Vicinity
---
Location
Ansted is located approximately seven miles west of the US-19 expressway at Hico, WV, 10 miles east of Gauley Bridge, WV, and eight miles north of the county seat at Fayetteville, WV.
---
Map of Ansted, West Virginia
---
Regional Information
Ansted is located in the New River Gorge Region in south-central West Virginia.