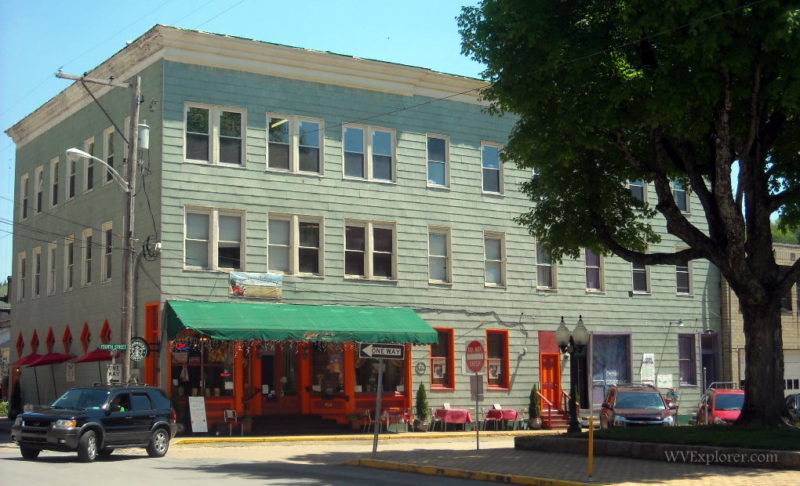 Sutton, West Virginia (WV), the seat of Braxton County, is named for its founder, John Sutton. It is situated on the Elk River approximately four miles north of the geographic center of West Virginia. The first settlers here were Jeremiah and Benjamin Carpenter, who arrived in 1784. Soon after, Benjamin and his wife were killed by Indians. In 1861, Sutton was burned by Confederate troops.
Much of downtown Sutton north of the Elk River, including the Elk River Bridge and the Braxton County Courthouse, is designated part of the Sutton National Historic District.
---
Lodging near Sutton, West Virginia
---
Parks & Public Recreation
Sutton Lake and the the near reaches of the Elk River Wildlife Management Area are located one mile east of Sutton on the Elk River.
---
Photos of Sutton & Vicinity
Location
Sutton is located on the I-79 expressway and highways US-19 and WV-4 approximately six miles southwest of Flatwoods, West Virginia, five miles east of Gassaway, West Virginia, 35 miles north of Summersville, West Virginia, 35 miles south of Weston, West Virginia, and 40 minutes northwest of Webster Springs, West Virginia.
---
Map of Sutton, West Virginia
---
Regional Information
Sutton is located in the Heartland Region in central West Virginia.
---
Read also: Deaths in 1911 allegedly witnessed through second sight